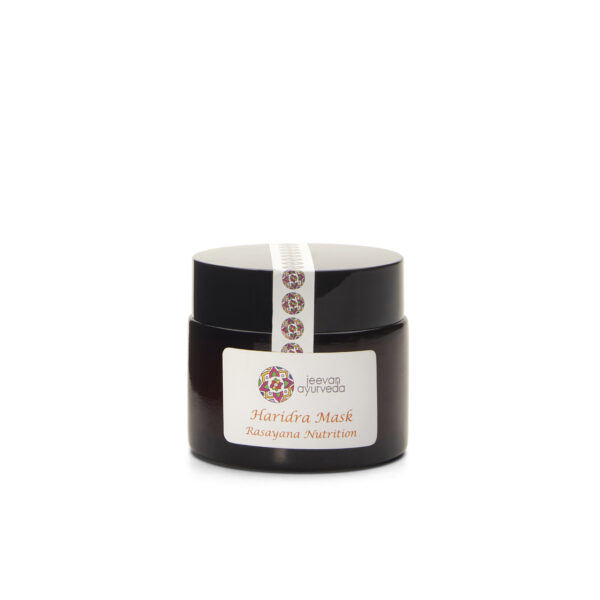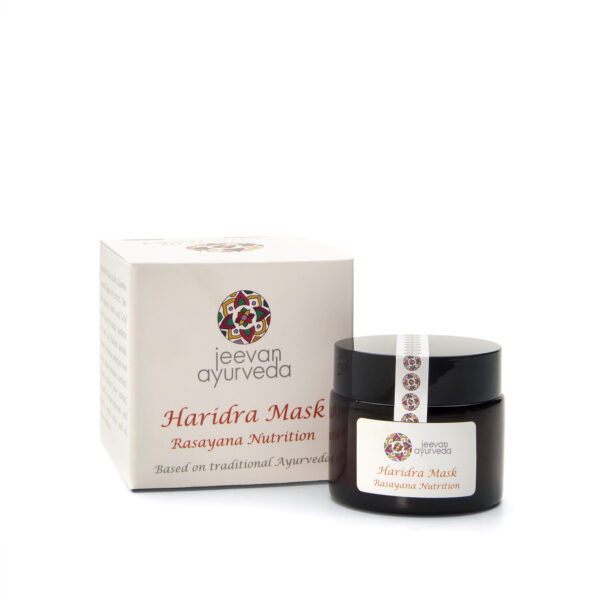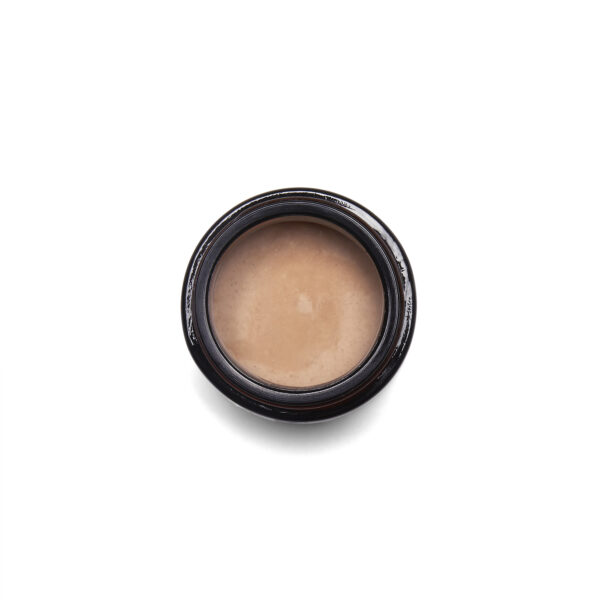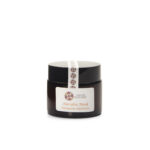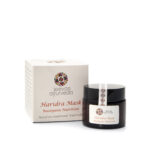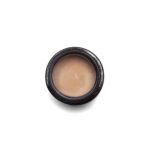 Haridra Mask – Rasayana Nutrition
48,90€ Impuestos inc.
This intense and exclusive formula helps to rejuvenate the cellular memory of the skin, improving its elasticity and strength. Calms overactive melanocytes, blurring and preventing blemishes and hyperpigmentation. It has a high moisturizing, firming and toning power.
Description
¿HOW TO USE IT?
Description
RASAYANA – NOURISHING- REFRESHING- REGENERATIVE
Haridra is the Sanskrit for turmeric. Rasayana, rejuvenation.
This intense exclusive formula helps rejuvenate the skin's cellular memory, improving its elasticity and strength. It calms hyperactive melanocytes, fading or preventing blotches and hyperpigmentation. It has powerful hydrating, firming and toning properties. It helps to correct stretch marks and acne scars. An invaluable aid in treating sensitive skin, thanks to its refreshing decongestant effects.
Based on an ancient botanical recipe used by Indian women for thousands of years as part of their beauty ritual, it contains bioactive compounds from turmeric, ashwaghanda, fenugreek and the lotus flower in a purifying clay base. Perfect for achieving a luminous, well-nourished, vibrant skin.
Apply to the neckline, neck and face, working in upward movements from inside out. Leave to act for at least 15 minutes. Then rinse it off with lukewarm water and dry your skin.
Beauty tip: Apply the mask in the evening before you go to bed, rest overnight and rinse it off in the morning with lukewarm water.