Some years ago, when I travelled to India, a country which had always fascinated me, I asked myself, how these Asian women were so extraordinarily beautiful, polished and graceful.
What beauty secrets did these women hold? That was how I began my journey in search of this enchanting beauty.
Submerging myself in the eternal wisdom of Ayurveda, I encountered a different perspective on beauty. Skincare based on plants, exclusive combinations for each skin type, for each imbalance. Ancient beauty secrets that are the foundation for our collection.
My wish has been to share with you this wisdom skincare, its plants and their combinations.
Thank you for joining us on this journey.
Rosa Pascual
Founder and Director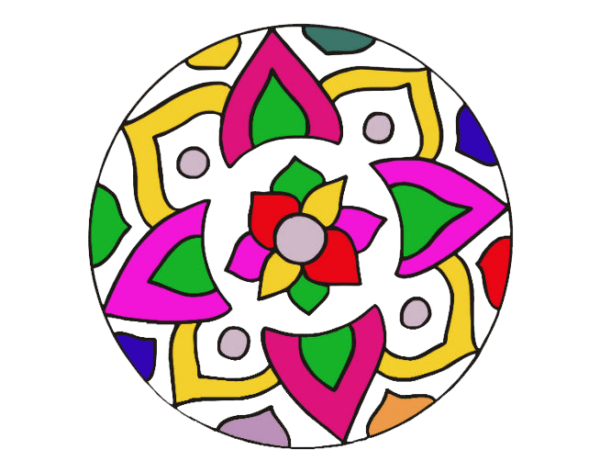 Jeevan Ayurveda, a company founded in 2006, offers skincare products for men, women and children. We use botanical ingredients to create products of exceptional quality. Our formulae are based on the ancient Ayurvedic tradition.
Our Philosophy is to share our passion for Ayurveda.
In Hindi, Jeevan means Life. All our beauty products are plant based, as these are brimming with the intelligence that constitutes life. Living cosmetics to nourish life.
Our formulas, based on Ayurveda, stimulate skin health achieving visible results. Each Ayurvedic skin type requires different care.
Our products are free of artificial colourings and synthetic fragrances, with no animal products of any kind nor any mineral oil, free of parabens and all petroleum derivatives, and thus, silicone free.
We use natural ingredients from renowned provenances, and we transform ancient ayurvedic recipes into modern and clean formulas, always under the European quality standards. Wisdom and security make the difference.
Every one and each of our formulas begins in nature, the ayurvedic wisdom guides us to what is naturally good for the body and what is extraordinarily good for the skin.
We care for the skin through respect and love. Because of this, and as a part of our philosophy, our formulas are free of parabens and therefore any petroleum derivatives, free of mineral oils and of perfumes and synthetic dyes.
Long years of research and experience are combined in order to allow us to share our knowledge with our customers. We will continue in our efforts to develop and share the beauty of the Science of Life.
We wish to thank all our distributors, partners, friends, suppliers and most especially, our customers, for placing their trust in us. We also wish to express our appreciation for Ayurveda, for the incalculable value of its knowledge. And to Life for giving us the opportunity to live out our vocation.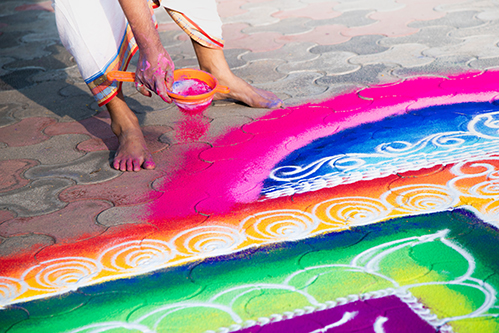 ¿Why is a rangoli our logo?
The Hindu rangoli is one of the most beautiful, ancient manifestations of popular art in India.
Throughout thousands of years, homes have been adorned with these images as a complement to prayers for the wellbeing of the family. They also displayed it at the entrance of the home as a welcome to visitors. The colouring of a rangoli represents endless beauty and is intended to spread beauty, wellbeing and joy.
This is our purpose, to spread BEAUTY, wellbeing and joy.