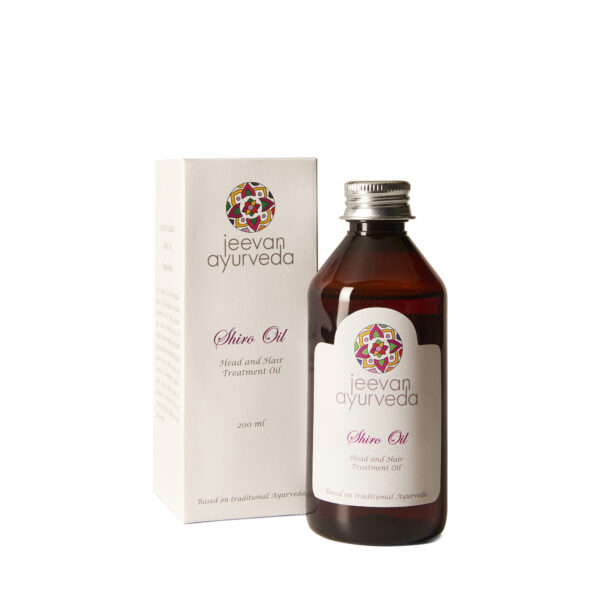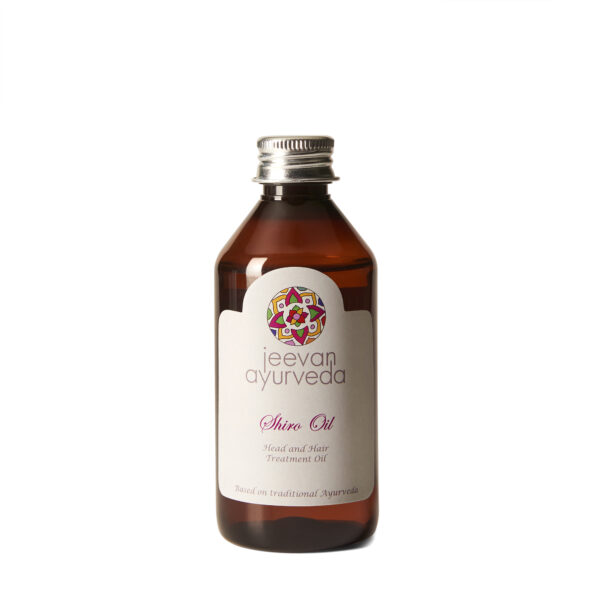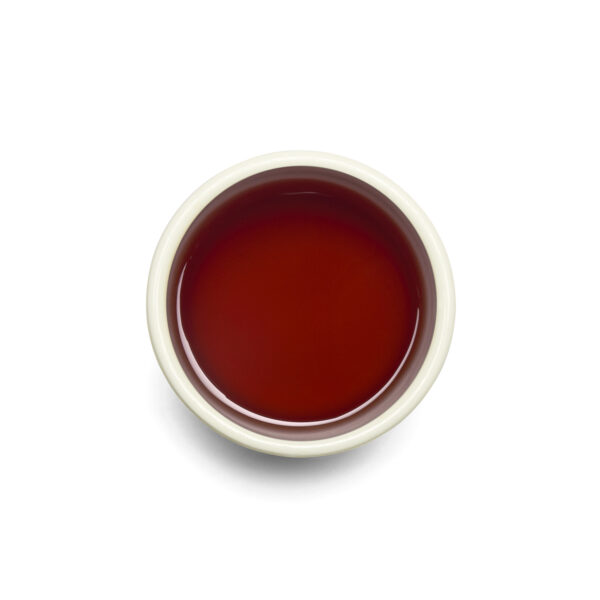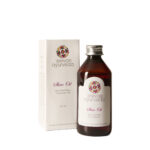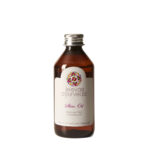 Shiro Oil – Head & Hair Treatment Oil
50,00€ Impuestos inc.
Our Shiro Oil has been prepared according to an ancient Ayurvedic formula intended for the care of the skin of the skull and hair.
Indicated for all types of hair and scalp.
Description
¿HOW TO USE IT?
Description
VOLUME – SHINE – SOFTNESS
Our Shiro Oil has been prepared according to an ancient Ayurvedic formula aimed at caring for the scalp and hair.
When applied to the scalp, it lubricates and strengthens the hair roots, preventing hair loss and premature greying. It stimulates capillary microcirculation.
When applied to the hair, it strengthens the capillary fibres, adding volume. It improves the hair's structure and texture, giving it shine and softness. It combats dryness, dandruff and frizzing, while also regulating sebum production.
It is refreshing and relaxing, calming the mind and contributing to a good rest.
Before Shiro Oil is applied, preferably you should wet your hair. It can be applied to dry hair, but it will permeate the hair and scalp more effectively if your hair is wet.
Cover your shoulders with a towel.
Pour some oil into a small bowl; the amount of oil will depend on the volume and length of your hair. Dip your fingers in the oil and massage your scalp with your fingertips for 3 to 5 minutes.
Apply the oil to your hair. The best way to do this is to divide your hair into sections so as to control the process better and to ensure that each strand receives a good supply of Shiro Oil. Pour the oil onto your fingers and rub your hands together. The heat that this generates will increase its ability to permeate your hair and scalp. Afterwards, run your hands through your hair and comb it with your fingers, as this will help spread the oil. A greater amount should be applied to areas where the hair is drier and more damaged.