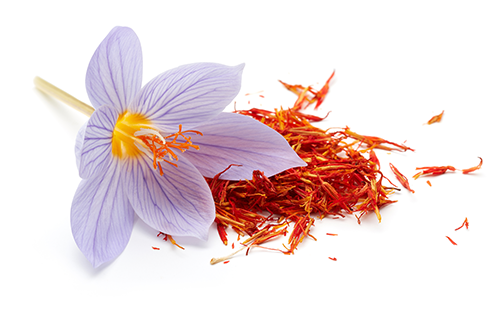 Saffron
Saffron can be likened to gold for the skin. Known as red gold, saffron has a wide variety of anti-ageing benefits in Ayurvedic skincare products.
(Show more)
It has antibacterial benefits, reducing hyperpigmentation, improving the circulation, and moisturising and brightening the skin. .Saffron is also an antioxidant. It is soothing and rich in flavonoids.
(Show less)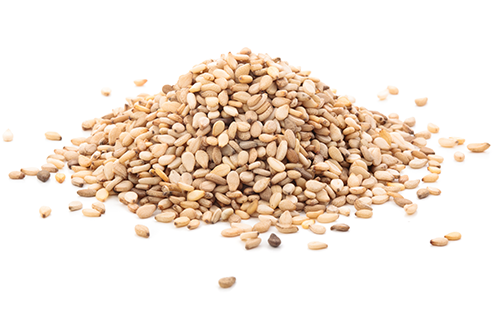 Sesame
Sesame seeds have a rejuvenating tonic-like effect for Vata dosha-dominant skin.
(Show more)
They are rich in calcium, a mineral of prime importance for the connective tissue. They are rich in vitamin E, guaranteeing excellent antioxidant properties. They are hydrating and nourishing, improving the appearance of extremely dry, aged skin. They are heat-producing, warming the skin. They promote microcirculation. They are a natural firming agent for the face and bosom, as well as being a natural sunscreen (SFP 5).
(Show less)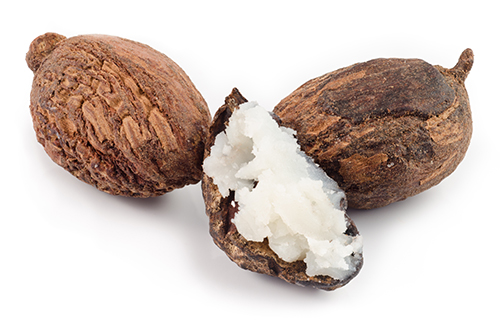 Shea (butter)
A product rich in unsaturated fatty acids, shea butter is a natural cell regenerator.
(Show more)
It has excellent emollient and restructuring benefits, perfect for wrinkles and stretch marks. It is rich in vitamin E and carotenes, as well as being a powerful nutrient and antioxidant. It is a natural sunscreen (SPF 5).
(Show less)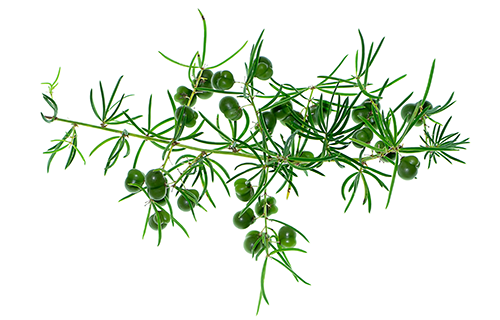 Shatavari
Shatavari means "she who has a hundred husbands" in Sanskrit, due to the vitality and fertility that it promotes, particularly in the case of women.
(Show more)
It is an antioxidant and an adaptogen, helping the body and skin adapt to different environments. It contains more protein than any other green leafy plant, giving the skin a high degree of elasticity.
(Show less)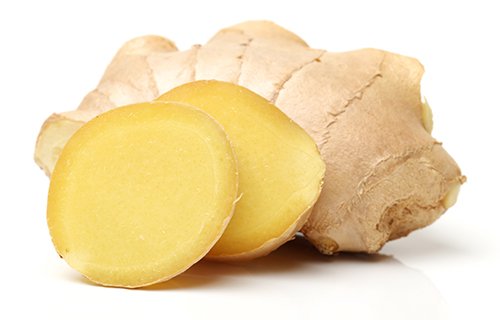 Shunti (Ginger)
This rhizome provides countless benefits. Ginger aids digestion and relieves gastrointestinal disorders.
(Show more)
It improves lipid metabolism, aiding weight loss. It reduces cellulite and relieves respiratory disorders, colds and excess phlegm. It is believed to be an aphrodisiac.
(Show less)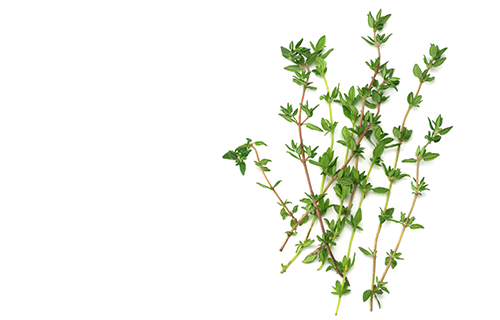 Thyme
Thyme is rich in thymol, a substance that helps keeps skin healthy while also slowing down premature ageing.
(Show more)
It controls sebum secretion, as well as being a powerful antibacterial, thus helping to improve acne. It hydrates, firms and tones the skin. It stimulates capillary circulation and hair growth. It strengthens the hair and adds shine to it. It improves microcirculation and relieves headaches. It is antifungal, helping to eliminate skin and nail fungus.
(Show less)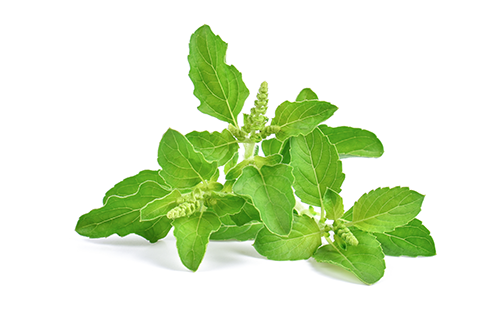 Tulasi (Holy Basil)
Tulasi, or holy basil in Ayurveda, is a tonic that purifies and stimulates circulation under the skin.
(Show more)
It has powerful antibacterial properties, perfect for treating minor infections, including acne. It is antioxidant-rich and improves the complexion and radiance of the skin. Tulasi improves lipid metabolism (promoting weight loss). It is revitalising and a tonic for the nervous system. It cleanses the respiratory tract and sharpens the senses.
(Show less)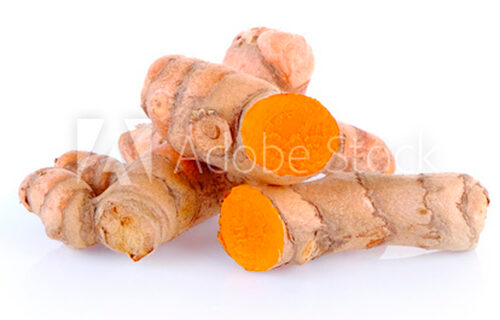 Turmeric
Curcuma longa (tumeric) is known as haridra in Sanskrit. For thousands of years, Indian women have used turmeric paste as part of their beauty rituals.
(Show more)
One traditional custom that still survives in India today is 'haldi' (the Hindi word for turmeric). This involves beautifying the bride, prior to her wedding day, by anointing her with turmeric paste so as to give her skin a beautiful golden glow on her big day.
It is a powerful antioxidant that rejuvenates the skin and scalp. It improves the skin's elasticity, restoring its youth and freshness.
It is a spice with high anti-inflammatory properties. Cellular inflammation accelerates ageing. If skin inflammation is prevented, skin ageing can be slowed down and multiple skin disorders avoided.
It helps prevent and correct blemishes by regulating the production of melanin, the skin pigment that causes hyperpigmentation.
It reduces facial hair.
It reduces stretch marks, those sinuous whitish or purplish lines in the connective tissue.
It is highly effective in the treatment of acne.
It heals cracked feet.
It reduces dandruff and hair loss.
(Show less)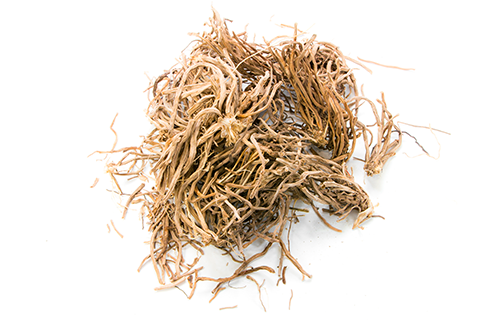 Vetiver
Vetiver oil comes from the root of the plant, and it is known as the oil of tranquillity because it calms and soothes both the mind and body. It is also a powerful skin purifier.