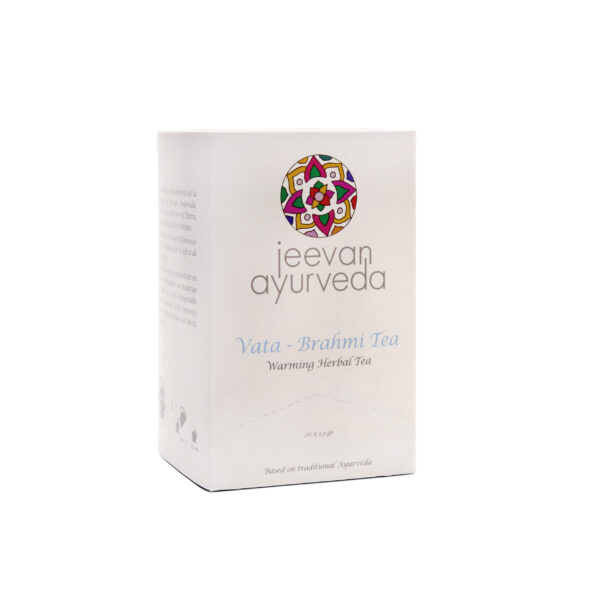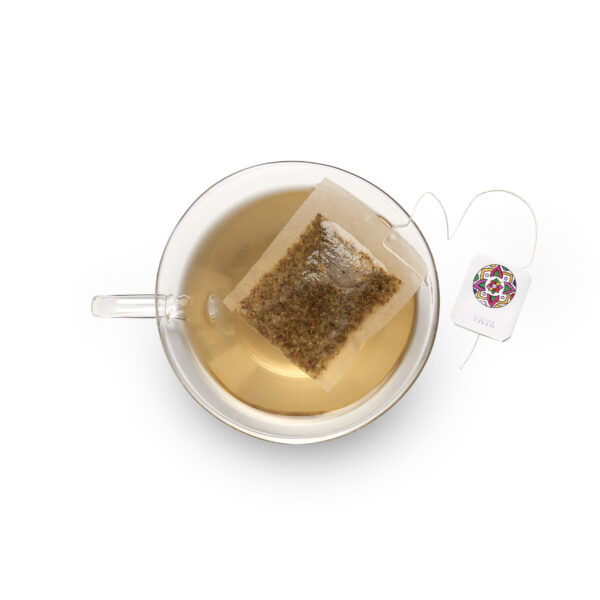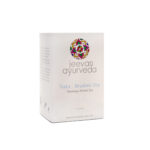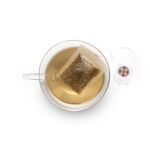 Vata Brahmi Tea – Eco Cert
10,60€ Impuestos inc.
This infusion calms and calms the mind, improves concentration, reduces anxiety and helps to enjoy a restful sleep. Relieves muscle tension and stiffness, and strengthens Agni or digestive fire, relieving flatulence and gas.
Description
¿HOW TO USE IT?
Description
SOOTHES, RELAXES AND WARMS THE BODY
Vata Brahmi tea is an organic infusion, based on an Ayurvedic recipe. Its purpose is to nourish the body, mind and emotions. Brahmi, cardamom, lemon and other natural ingredients relax and warm the body. This infusion calms and settles the mind, improving concentration, reducing anxiety, and contributing to a restful sleep. It relieves muscle tension and stiffness, and it boosts Agni (your digestive fire), alleviating flatulence and wind.
ENJOY GETTING IN BALANCE!
Place a tea bag in a cup and put water to boil. When it begins to boil (100º), pour it into the cup. Leave it to infuse for at least 10 minutes. Leaving it for a few more minutes will add intensity and depth to the infusion.
Recommended amount: 1 to 2 cups per day, one in the morning and one at midday.
When you drink this infusion, save a small amount, let it cool and use it as a facial tonic to tone your skin. This is an external application of the same substances that help you achieve a balance. The best preservative-free tonic for your skin.